March 7, 2020
For Shabbat we just hung out in the apartment, the hubby and the kid catching up on some much-needed sleep and me reading a book my sister Kathy mailed to me right before I left for Israel (The Magic Strings of Frankie Presto by Mitch Albom – a must read). Not having access to television, computers or newspapers, we wondered how the world was doing outside and decided we would walk to The Eucalyptus for dinner, hoping to get glimpses of other human life along the way.
The hubby and I were looking forward to checking out The Eucalyptus again after eating there last year. On that first visit, neglecting to make a reservation, we arrived to find the restaurant completely packed – floor to ceiling, wall to wall, upstairs and downstairs. We couldn't even get in the door. To us, it was a very good sign that it was worth the wait. And it was! Just our luck, we were offered two seats at the very small bar next to the entrance. For the "inconvenience," we were immediately given free shots and appys. Next thing we knew, the chef/owner was sitting with us at the bar, knocking back shots and talking about food and celebrities, one of whom was in the restaurant at that exact moment. Her name is Jude Demorest…and we had no idea who she was, despite the over-the-top excitement of the staff and other guests. See, we haven't had television since 2014 after realizing there was absolutely nothing left worth watching anymore, my only issue being Survivor, which I can watch the next day online – problem solved. So, bye-bye T.V., along with any knowledge whatsoever about who's who in Hollywood. Needless to say, the atmosphere was intoxicating as we watched Ms. Demorest assist the chef in unveiling a giant couscous cake. Hoping to have a similar experience this time with the kid in tow, we set our sights on returning.
However, this time we walked right in and were seated immediately. We were one of three occupied tables. There's that persistent underlying voice in my head again: Am I missing something here?! No free shots or appys. No chef. No Hollywood stars. Just us and a few other people who are also missing something here.
Now let's talk about those plates I broke over Shabbat…
See, Israeli platta (electric hotplates used on Shabbat and religious holidays) are WAY hotter than American ones. This is important to know when placing items on an already hot platta. Say, for example, you thought using a Corelle-type dish would be a safe receptacle to warm up some food. Well, you'd be wrong. While sitting in the living room with the kid and the hubby, a sudden and loud "snap, crackle and pop" came from the kitchen. More specifically, the snap, crackle and pop came from the platta. I was paralyzed. Not knowing if I should walk, run or hide, I finally inched my way into the kitchen and checked the platta. Sure enough, two of the three plates I decided to use had shattered into pieces. Dammit!
I knew right away that I had to replace the dishes before departing the apartment. I immediately looked to see if there was a name on the dishes so that I could Google where to buy replacements – Luminarc…made in France. Oh shit…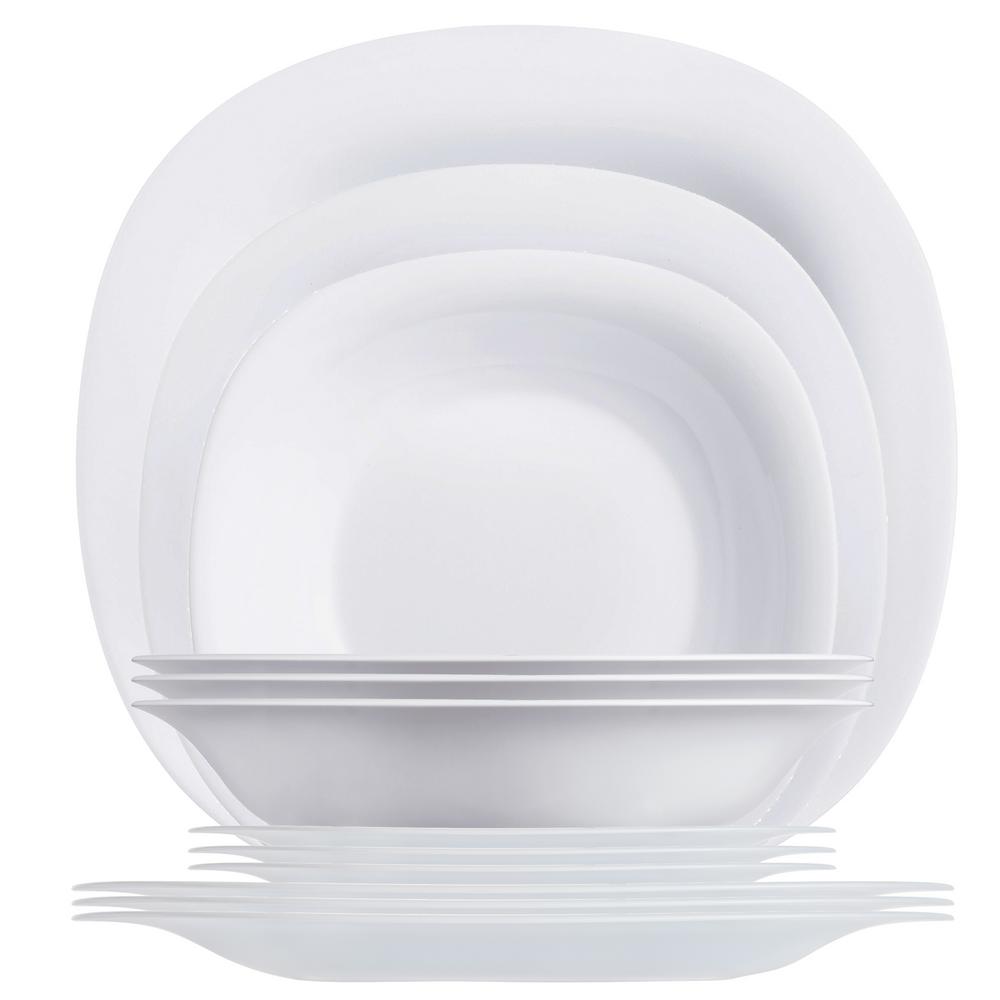 A flicker of hope later, I find that Luminarc is sold in a department store called Hamishbar, and there's two in Jerusalem, one walkable, the other reachable by taxi. Worse case scenario, the third is in Ramat Gan, our next stop on this trip. Bingo! There was no way I wouldn't find two replacement plates, right?
But the real nagging question: Do we tell the owners?
Scenario #1: Say and do nothing. Maybe they won't notice.
Scenario #2: Don't say anything unless you can't find replacements.
Scenario #3: If we find replacements, don't say anything. Again, they won't notice.
Scenario #4: Being overwhelmed with guilt, you decide you're going to tell the owners no matter the scenario.
Thus began the Saga of the Broken Plates…
Look I've never broken plates
Always kept the faith
Never treated life like a damn game
So this haunts me haunts me haunts me haunts me
Broken Plates – Magneta Lane